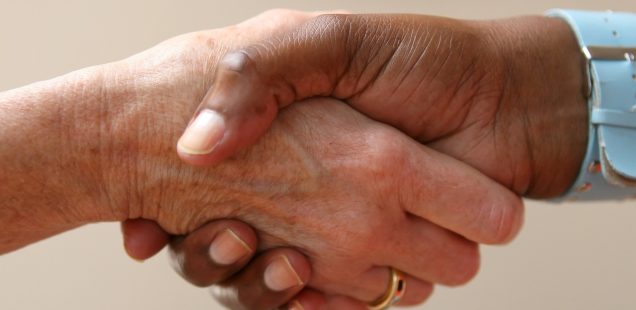 Direct Support Professionals Deserve Our Gratitude and Respect
Did you know Direct Support Professional Recognition Week is just around the corner?
This year's celebration is set for September 9-15 and is a perfect occasion to showcase the vital role direct support professionals play in the lives of people with developmental disabilities and their families. In fact, California's regional center system simply couldn't function without them.
Direct support encompasses a range of jobs and responsibilities including, but not limited to providing personal assistance for people with physical limitations, job coaching in the workplace, staffing group homes and helping people learn skills they need to live independently in the community.
A 2017 report on the subject from The President's Committee for People with Intellectual Disabilities notes that the direct support professional (DSP) workforce nationally is in a state of crisis.
The statistics on our direct support professionals is alarming. The average DSP wage is $10.72, most working two or three jobs, with the average annual DSP turnover rate at 45 percent. The recently-increased minimum wage in California is making a difference in helping our direct support professionals live in high-cost areas like Orange County. However, much more needs to be done to increase awareness, appreciation and recognition for direct support work and to improve its professional stature.
A number of years ago, RCOC incorporated recognition for outstanding direct support professionals in our annual Spotlight Awards program. Each year's honorees are amazing, inspiring representatives of their profession, but there are literally thousands of unsung heroes who daily rise to the challenge of tirelessly serve people in our communities.
In honor of Direct Support Professional Recognition Week, please join me in expressing our deepest gratitude to those who give of their time, talent, energy and more to ensure the people we serve with developmental disabilities are living quality lives in their communities. I encourage all whose lives are touched by direct support professionals to take this opportunity to let them know their work matters and is making a difference.