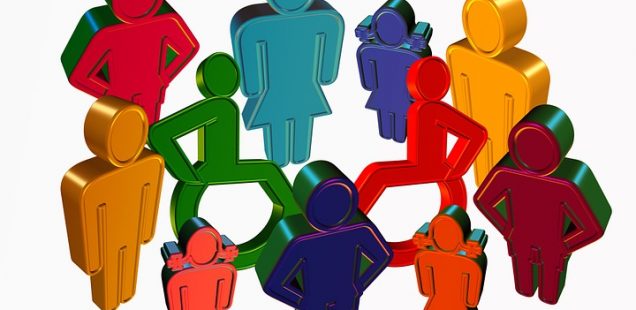 Fairview Should Continue to Benefit People with Disabilities
As the last residents of Fairview Developmental Center transition out into their new homes throughout Orange County, the State of California will soon need to decide on the future of the 100 or so acres of state-owned land once the facility officially closes in 2021.
In the past few months, numerous ideas have been proposed about how Fairview's existing campus and infrastructure can be repurposed for community use. While the goals are laudable, these ideas present a host of challenges. Most of the aging buildings are not up to current building, fire safety and earthquake codes with costs of updating these crumbling structures an unworthy investment. Federal, state and local waivers have allowed for Fairview's existing residents to remain on site but will not allow for any additional occupancy once the last person served by regional centers move out. Over time, the value of the land itself has increased exponentially and Fairview's prime Costa Mesa location now makes it highly desirable to developers and others. RCOC supports a proposal to use existing FDC land and replicate the successful model of Harbor Village apartments.
Located on 39 acres that was originally Fairview land, Harbor Village is a well-maintained complex comprised of 564 rental apartments and single-family homes that were built in the mid-1980s as a cooperative effort between the State of California and private developers. It features both market-rate and affordable units for the general public, including units that are accessible or easily modified for older adults or those with special needs a percentage of the units are dedicated to low-income adults with developmental disabilities. In this complex, neighbors are familiar with and accepting of residents with disabilities which fosters the development of natural, mutually-supportive friendships.
Unlike other state-owned developments, this unique arrangement has private developers – not taxpayers — shoulder financial responsibility for the project, sharing revenue with the State of California, which retains ownership of the land. The market-rate rentals provide funds that subsidize the affordable units and pay for any necessary disability modifications.
By adopting this proven model, the remaining Fairview land will continue generating ongoing revenue while the State retains ownership of a high-value asset. The cost of housing is on the rise in California and the need is great in a high cost area like Orange County. Repurposing FDC for housing will help our region gain more quality, affordable housing options for everyone. People with developmental disabilities will also benefit from having safe, accessible and affordable place to live that isn't in a segregated setting. The Fairview site will continue to provide housing for those who need it most, a continuation of the state's commitment and vision for the property decades ago. Regardless of the State of California's plans for Fairview, housing should be a priority.