RCOC Board member, Sylvia Delgado, is the Chairperson of the Peer Advisory Committee (PAC). Other PAC members include Sam Durbin, Stephen Gersten, John Godlasky, Amy Jessee, Peter Kuo, Steven Mesinas, Fernando Pena, Sean Sullivan, and RCOC's Peer Advocate, Jyusse "Jess" Corey.
The PAC's focus is on giving voice to the almost 10,000 adults served by RCOC by gathering information about what is important to them, advocating on their behalf about those issues, helping organize events that expand their knowledge, and helping them develop self-advocacy and leadership skills. PAC members created a visual representation of their purpose statement to be easily understood by everyone.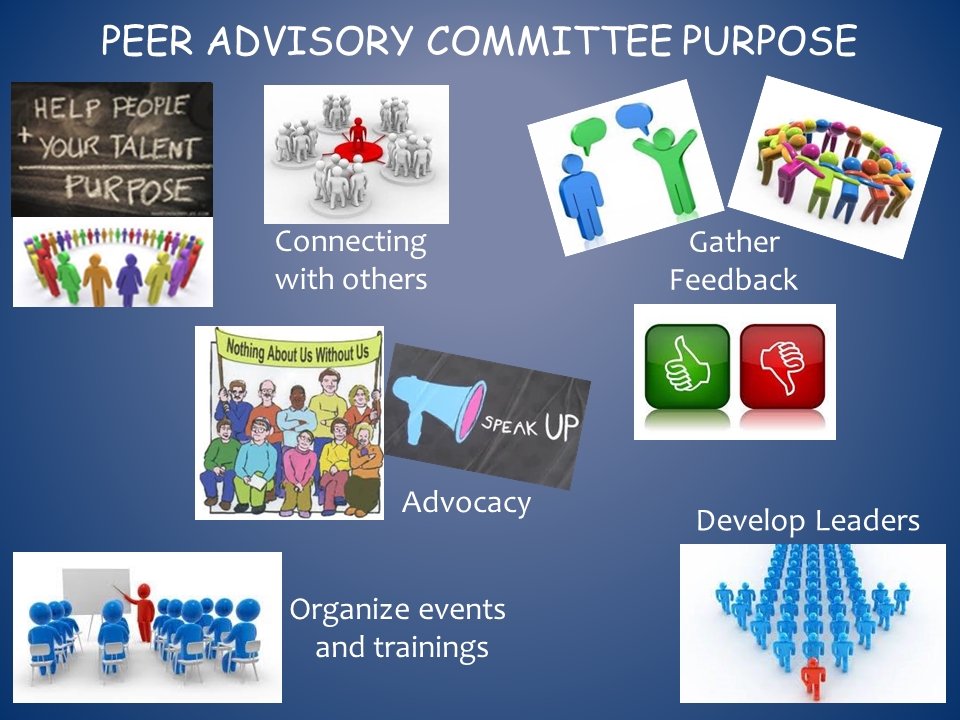 We are excited about the new PAC and we hope you are too!
If you want to contact members of the PAC, please email PAC@nullrcocdd.com.