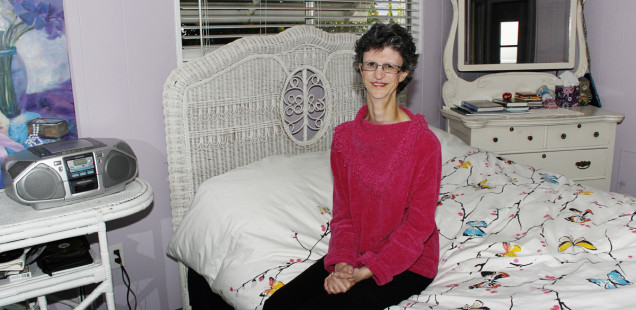 Regional Center of Orange County is committed to providing safe, affordable living options for people with developmental disabilities in their communities.
To this end, RCOC has partnered with a number of state and local entities to ensure a broad range of services and options are available when people are ready to transition from one living arrangement to the next.
RCOC is active and up-to-date on current housing activities and legislation as it relates to and impacts the lives of people with developmental disabilities.
Housing Presentation August 2017
VIDEO: What People Think: You Can't Tell Me Where to Live 
NEW!! County of Orange Affordable Rental Housing List 
Successful housing models in Orange County
Orange County Housing Authorities
RCOC Community Partners in Affordable Housing
Housing Advocacy 
Frequently Asked Questions about Housing for People with Developmental Disabilities
Fair Housing Council of Orange County educates the community regarding rights and obligations under federal and state fair housing laws.
Information about the ABLE Act coming to California: http://treasurer.ca.gov/able/
Information about ABLE Act in other states. This website also has the ability to compare state programs: http://ablenrc.org/
For additional information regarding housing activities with RCOC, please send your inquiries to DDhousing@nullrcocdd.com.