Introduction To Person Centered Thinking Training Dates Below
REGISTRATION FOR 2019 HAS CONCLUDED BUT WE HAVE UPDATED DATES FOR 2020 BEGINNING IN JANUARY. PLEASE REFER TO THE CALENDAR AND FLYER BELOW FOR DATES THROUGHOUT THE NEXT YEAR.
THIS TRAINING IS TAILORED TO SERVICE PROVIDERS. WE ASK THAT EACH VENDOR NOT REGISTER MORE THAN 5 INDIVIDUALS TO ALLOW OTHER SERVICE PROVIDERS THE OPPORTUNITY TO ATTEND THE TRAINING. PLEASE REGISTER BASED ON THE FIRST DATE OF EACH TRAINING.
There is a $40 fee per person to attend this training which includes all supplies and parking for each date. More information will be sent via a confirmation email
[wpdevart_booking_calendar id="2″]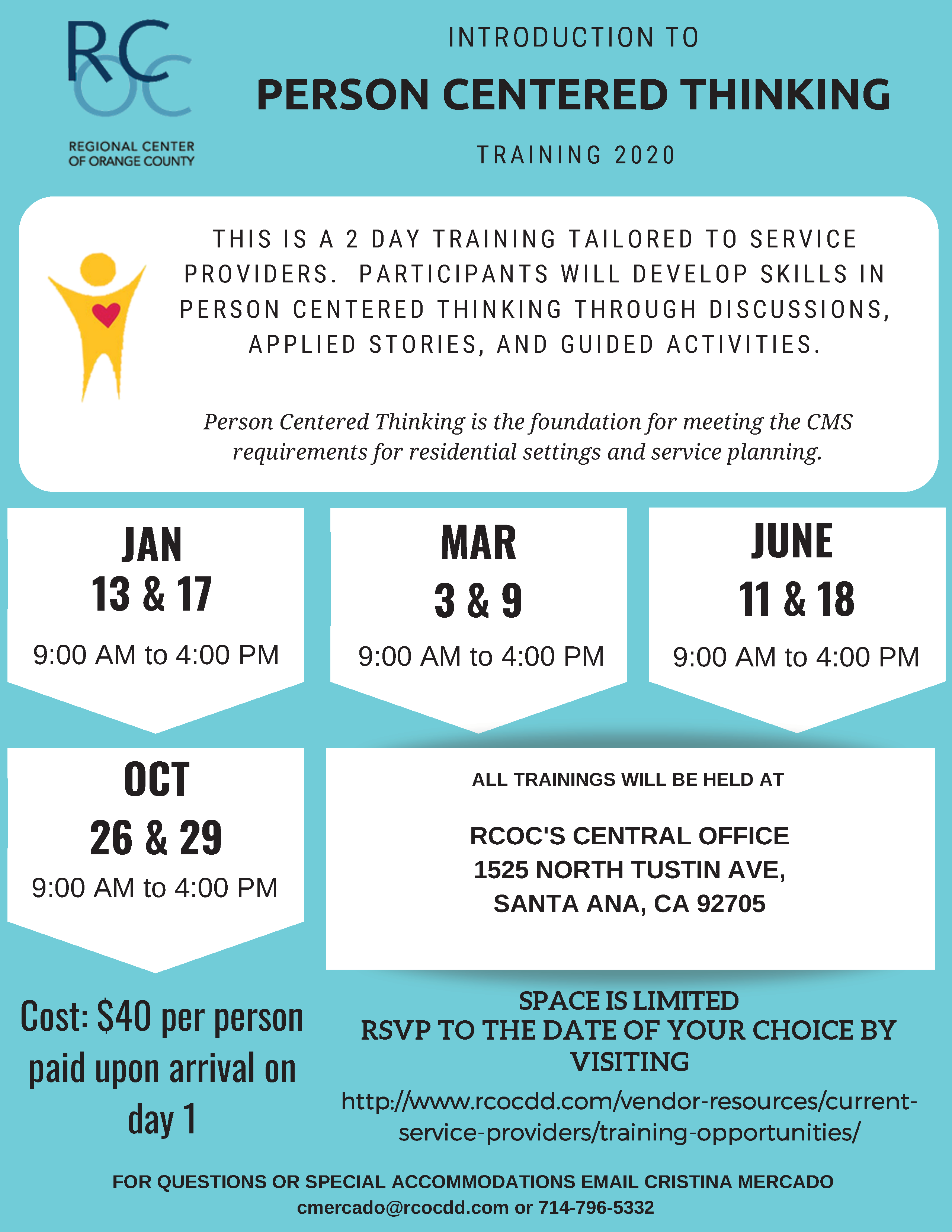 If you have questions regarding service provider training or would like technical assistance from RCOC Quality Assurance staff, call RCOC's Community Resources at (714) 796-5245 or email Resources@nullrcocdd.com. You may also call our vendor hotline at (714) 796-5263.