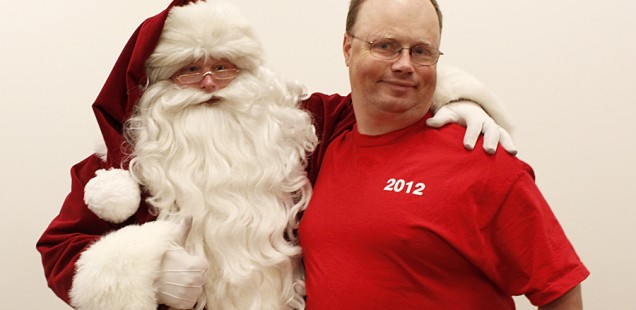 Every year, Regional Center of Orange County partners with the community to make the holiday season a special time of year for children and adults with developmental disabilities.
With the generous support of businesses, organizations and individuals RCOC is able to provide gifts and meet needs for children and adults who otherwise would go without during the holidays.
How The Wish Tree Program Works
In September, RCOC contacts businesses and interested individuals to ask if they are interested in being Wish Tree Sponsors.
RCOC's Service Coordinators identify individuals who may benefit from the Wish Tree program.
RCOC's Service Coordinators work with the individuals or their caregivers to complete their Wish Tree cards with their holiday wishes.
Beginning in late October, early November, RCOC will coordinate the matching of Wish Tree cards with participating Sponsors.
Holiday Wish Tree Cards will be distributed to participating Sponsors.
Sponsors will fulfill the individual's holiday wishes and RCOC will coordinate the collection of gifts and delivery of the gifts to the individuals or their families in December.
If you wish to make a monetary donation in lieu of purchasing gifts, please make gifts payable to "Brian's Fund," a non-profit entity that provides for the special and emergency needs of people with developmental disabilities.
All gifts that support Wish Tree Project/Brian's Fund are fully tax-deductible.
If you have questions regarding this program or if you are interested in becoming a sponsor, please email us at wishtree2@nullrcocdd.com or call Thao Mailloux at (714) 796-5330.
Thank you for your support of RCOC and the people we serve…
YOU are going to make a difference this holiday season.