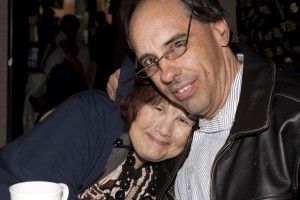 Mission Statement
The Regional Center of Orange County (RCOC) is a private non-profit organization that, as mandated by the Lanterman Developmental Disabilities Services Act, collaborates with persons with developmental disabilities, their families and the community to secure individualized services and supports that enhance the quality of life for the people we serve and assist them in realizing their full potential.
Vision Statement
Every person served by RCOC is a valued member of the community and achieves his or her individual potential.
Values Statements
1. RCOC is a conscientious steward of public funds and recognizes the importance of transparency and accountability to its stakeholders and the community it serves.
2. RCOC abides by the laws of local, state and federal governments at all times and also strives to comply with its own Policies, Procedures and Guiding Principles.
3. RCOC utilizes a person-centered planning framework that demonstrates an awareness of, and sensitivity to, the lifestyle and cultural background of the persons served and their families.
4. All information and records obtained by RCOC in the course of intake, assessment and ongoing delivery of services are confidential and disclosed only according to the conditions mandated by the Lanterman Developmental Disabilities Services Act.
Working Together
RCOC works with a network of community-based partners to ensure the people we serve receive all of the supports and services they need. For more information about the services we provide and the people eligible to receive regional center services under the Lanterman Developmental Disabilities Services Act, please download this brochure.